Established 1998 in San Mateo
Godspeed Tattoo, Inc.
For over 20 years, we have been a trusted landmark in San Mateo, where our friendly artists do amazing and unique work.
About Godspeed Tattoo, Inc.
Godspeed Tattoo was originally opened in 1998 by "Turtle" who had moved to San Mateo for a brief period. After apprenticing under Turtle for a short time, Kevin Marr was offered to buy the shop, as Turtle decided to move back to the East Coast. Nick Bergin began working with Kevin in the Summer of 2002 and is the current shop owner.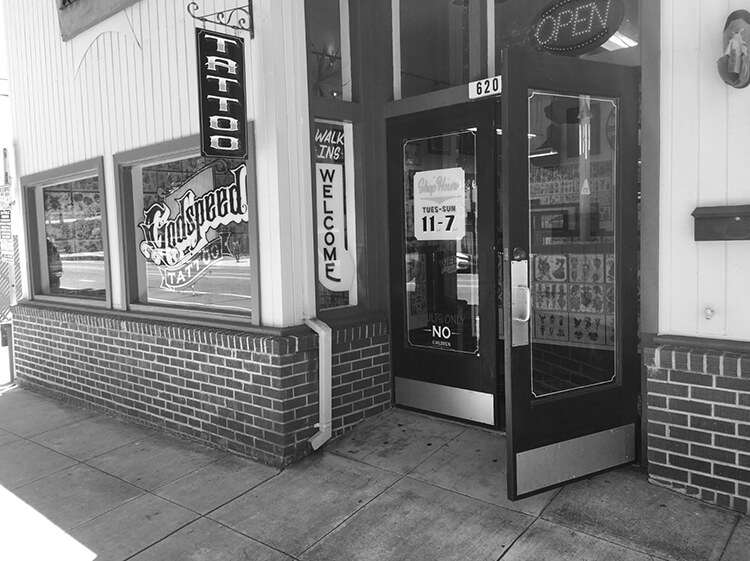 What to Expect at Godspeed
We aim to provide our clients with a clean, sterile, and friendly environment. We have made it our mission to provide our clients with amazing work, and friendly service.
You must be at least 18 years old and have a valid ID to get tattooed.
We do not do body piercings, tattoos only.
Godspeed Tattoo Availability
We are open Tuesday through Sunday from 11:00am to 7:00pm.
Closed on Mondays.
Walk-ins are always welcome. Deposits are required for appointments.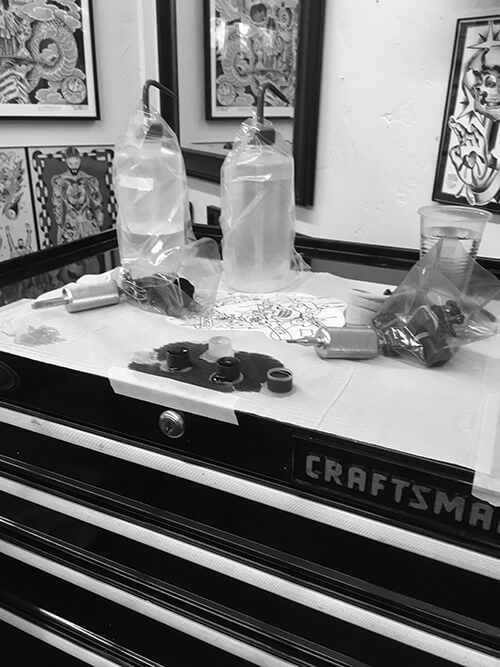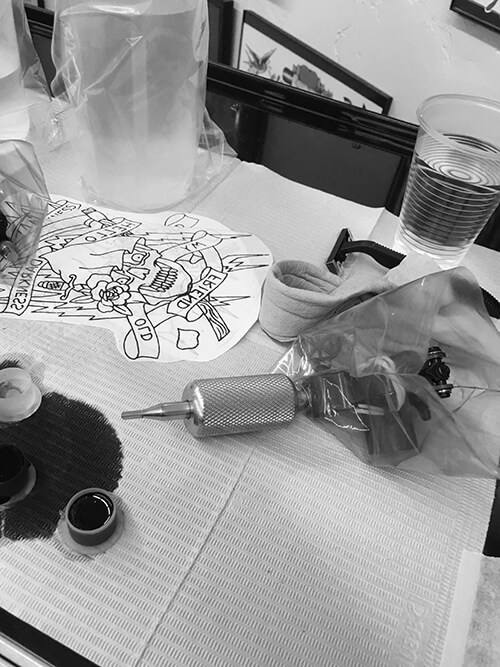 Why Choose Godspeed
We love creating unique, custom drawn designs for our clients. Whether it's something to express love for a partner or child, or maybe someone special you'd never want to forget. Something traditional or something you're passionate about. Tattoos can express who you are and be deeply personal, or they can be a fun, unique piece of art. The possibilities are endless.
What's your story? Let us express your story, your dreams, your passions in hand drawn, custom body art.
The Artists of Godspeed Tattoo, Inc.
At Godspeed Tattoo, we are passionate about the traditions of tattooing and the stories told with body art.
We are all well versed and experienced. Please take a look at our work to pick who may fit best for what you're looking to do.
To see more artwork on Instagram, click on the artist's name.